Honda VTR1000 Superhawk/Firestorm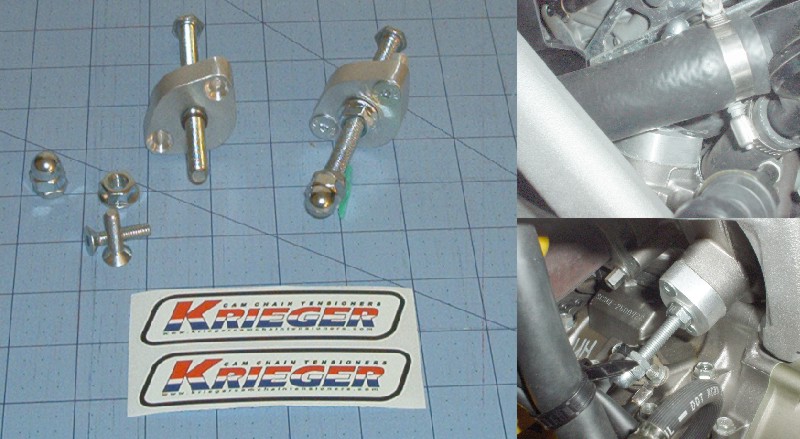 The Honda VTR tensioner set comes with new fasteners, includes gaskets (not in the picture), instructions and stickers for your bike or tool box (preferably your bike). It fits all years of the VTR engine. Email me at kriegercct@clems-garage.com to get a price including shipping. Like the others it includes the new fasteners, gasket, instructions, and a couple of good quality stickers for the bike or tool box.
As you see, the tensioners have an internal O-ring seal to avoid oil seepage through the threads. The pictures show one of the first kits sent out. From that rider's feedback the revised kit has a 20mm shorter rear adjuster bolt. The front tensioner still uses the longer one though. The rider let me know the longer bolt can be adjusted, after installation, with the fuel tank in place. So I left the longer bolt in place.