Eliminator (Zl), concours (ZG), & ninja (ZX)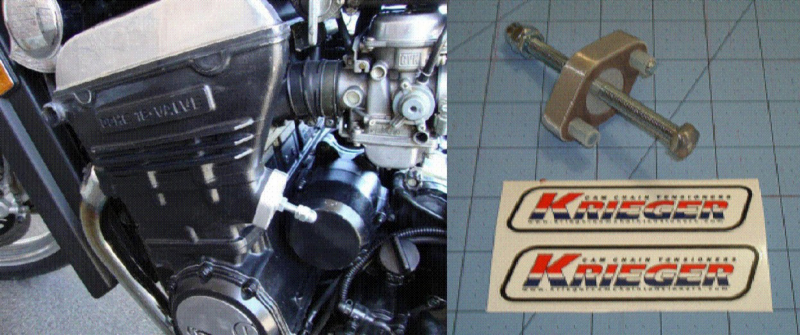 I don't have a shot of an installation in any ZX, but suffice it to say it works in many of the 600, 900, and 1000 Ninjas up to around 2002 and longer in the ZZR line. That same body and gasket fit 263 model/years of Kawasakis, with only the adjuster bolt changing for a few, like the last of the KZ1000s and the Zephyr 550.
Email me at kriegercct@clems-garage.com to get a price including shipping. Like the others it includes the new fasteners, gasket, instructions, and a couple of good quality stickers for the bike or tool box. I recommend the Concours riders stick them in the middle of the luggage lids, but I think they're ignoring me.